BETWEEN THE PUBLICATION OF EMMA in December 1815 and her death in July 1817, Jane Austen gathered into a hand-made, four-page booklet a list she titled "Opinions of Emma." Names are set down in no discernible order, almost all followed by a dash and then a summary or quotation of the judgment. In these Opinions—thirty-nine of them—collected from family, friends, and connections, we hear a cacophony of contending voices. Some readers singled out particular elements of the novel for blame or praise. Austen's friend Anne Sharp, formerly governess to Edward Austen's family at Godmersham, was "pleased with the Heroine for her Originality"—an opinion not shared by nephew-in-law Benjamin Lefroy, who "Did not like the Heroine so well as any of the others." Ben's wife, Jane Austen's niece Anna, "Preferred Emma herself to all the heroines," while another niece, Fanny Knight, "could not bear Emma herself" but "Should like J. F.—if she knew more of her—." Austen's friend Alethea Bigg "objected to the sameness of the subject (Match-making) all the way through" and found "Too much of Mr Elton & H. Smith." The Rev. Joseph Sherer, vicar of Godmersham, was "Displeased with [her] pictures of Clergymen." Austen's brother Frank, however, "liked [the novel] extremely," congratulating her on "it's peculiar air of Nature throughout"; apparently agreeing with that characterization, Mrs. Guiton, however, "thought it too natural to be interesting."
It's impossible not to long to know what Jane Austen made of these opinions. The mordant delight with which she set down at least some of them certainly comes through: Mrs. Digweed, she noted, "did not like it so well as the others, in fact if she had not known the Author, could hardly have got through it"; Mrs. Dickson "did not much like it. . . .—Liked it the less, from their being a Mr and Mrs Dixon in it."
Most of these readers placed the novel in relation to Pride and Prejudice and Mansfield Park, many favoring one or the other over Emma. Mrs. Lefroy, a family friend, "preferred it to M P—but liked M P. the least of all." Martha Lloyd called Emma "as clever as either of the others, but [she] did not receive so much pleasure from it as from P.&P.—& MP." A Mrs. Brandreth, Austen recorded, "thought the 3d vol: superior to anything I had ever written—quite beautiful!" And Jane Austen's brother Captain Charles Austen wrote that "Emma arrived in time to a moment. I am delighted with her, more so I think than even with my favourite Pride & Prejudice."
The emphasis on the pleasure of reading and rereading this new novel must have been particularly interesting to the author. Mr. Fowle, Jane Austen recorded, "read only the first & last Chapters, because he had heard it was not interesting." Her brother Charles, sailing the eastern Mediterranean, told her he "read it three times in the Passage." Mrs. Charles Cage, in a detailed evaluation that Fanny Knight forwarded to her aunt, remarked particularly on the captivatingly realistic quality of the characters: "I am at Highbury all day, & I ca'nt help feeling I have just got into a new set of acquaintance." She looked forward to furthering that association in the company of her husband: "I must enjoy reading it again with Charles." This response, with its emphasis on rereading, was certainly important to Jane Austen: "I am very fond of Mrs C. Cage, for reasons good," she wrote to Fanny. "Thank you for mentioning her praise of Emma &c." (20-21 February 1817). But possibly the most gratifying response was among the last few she recorded. Between Sir James Langham, a business partner of Henry's, who "thought it much inferior to the others," and Miss Murden, a lady in circumstances more reduced than those of Miss Bates, who judged the novel "certainly inferior to all the others," Jane Austen placed a simple, declarative sentence: "Mr Jeffrey (of the Edinburgh Review) was kept up by it three nights." The flattering combination of the prestige of this reader and his uncontrolled desire to stay in the world of her novel must have been exceptionally satisfying.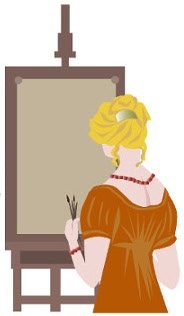 This community of diverse opinions mirrors our own. More than eight hundred members of JASNA gathered in Washington, D.C., in October to consider and to celebrate Austen's most complex novel. This year's Annual General Meeting, Emma at 200: "No One But Herself," organized by Debra Roush and Linda Slothouber, helped participants examine, as Austen's first readers did, the originality of the heroine, the peculiar air of nature throughout, and what it means to be at Highbury all day. This issue of Persuasions On-Line presents some of the varied approaches from that lively conference, from Austen's response to eighteenth- and nineteenth-century ideas of sympathy to Emma's adaption in twenty-first century Bollywood. Gillian Dow, curator of the Chawton House Library exhibit "Jane Austen's Emma at 200: From English Village to Global Appeal," provides an illustrated catalog preserving the unique trove of books and documents that were in the temporary display.
The Miscellany adds other perspectives to the conversation. Laura Mooneyham White and Carmen Smith introduce Austen Said, a publicly accessible website that promises to reveal new insight into the language of Austen's novels. Gillian Dooley, Kelly Coyne, Ethan Smilie, and Katherine Voyles investigate courtship, curiosity, and distance in Austen's novels. James M. Scott and Paige Pinto consider, respectively, the roots of Pride and Prejudice in Milton's Paradise Lost and its translation into the twenty-first century metafictional fantasy Lost in Austen. Henriette-Juliane Seeliger examines Colin Firth's Mr. Darcy, and Douglas Murray explores an operatic adaptation of Mansfield Park. Deborah Barnum's 2015 Jane Austen bibliography, an essential annual review, finishes the issue.
As always, I want to thank the members of our editorial board for their constant generosity to our contributors. Marsha Huff was an indefatigable proofreader and copy editor. The language of this issue is cleaner, clearer, more elegant because of her efforts. And finally the contributions of our web manager, Carol Moss, are innumerable: she converted all the documents from Word, built the pages, placed the images, incorporated the audio and video files. What this very partial list does not capture are the many ways Carol has originated ideas, spotted problems, offered support, provided creative solutions, devoted herself to the success of JASNA's website and particularly to Persuasions On-Line. With JASNA's rollout of a new website in the coming year, Carol will retire as web manager. Carol Medine Moss's commitment to the global conversation about Jane Austen is a legacy that has increased the delights of rereading for us all.